The above is the site map.  You can point any words and phrases that you are interested in, and then subtitles will appear.  
---
---
If you have already been checking this site , could you click here, and apply our guiding tours on that site.   
---
  I started a guide business, its name of a group is "Intercultural Information Group (I.C.I.G.) "  when I passed its qualification exam two years ago. Then I built my own home page that introduces Japan and shows detail schedules of one day guided trips from Tokyo.
 Now we have five model courses of guiding tour in English which are "Nikko", a historic city, "Mashiko" a town of pottery, "Utsunomiya", a city of stone and Gyoza, "Ashikaga", a city of the oldest school in Japan, "Tochigi", a city of warehouse. And we intend to project other city tours to touch intercultural experience based on my trip I have visited according to such as hiking, backpacking, cycling, and driving all over Japan which foreign tourist will be able to enjoy.   
    I recommend you to review this home page and send me a mail through "Inquiry" at the last page, I will reply you as soon as possible. I guided two family for Nikko and for Mashiko in this  summer.
 By the way, I introduce a slide show made by myself showing tourist attractions in Japan where I visited. It is a long show (a hundred photos). So it's your choice to continue to watch the show or to back to this page. I hope you get some additional information about Japan from articles and links in this home page. Click here, please. The slide show will start shortly. About thirty seconds at the most. 
Then please contact us through the inquiry if you are interested in our private tours.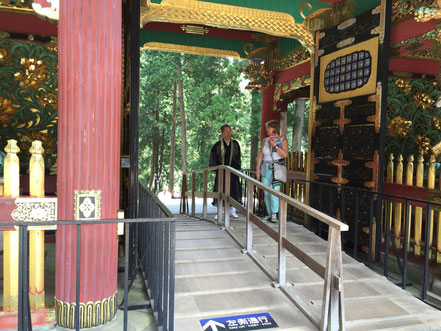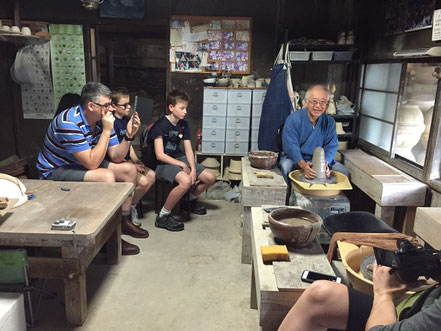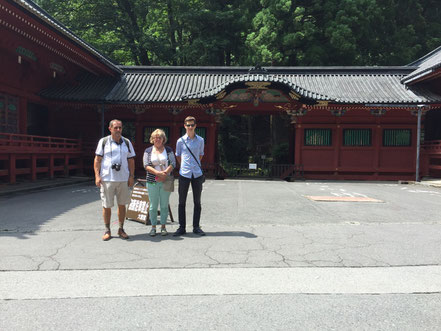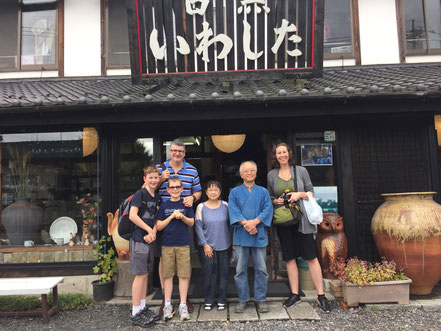 ---
I would like you to click at first "Home"(this page) on the site map above. Then click "Tours projected" that introduce you some local cycling tours. If you are interest in some of them, I'd like you to contact us through the inquiry to tell us what do you want?, What dates you want ?, and the numbers of your group. We will reply you ASAP.  
---
We projected guided tours to visit historic, traditional and cultural spots, and scenic locations for a small family like a couple (maximum five members) especially by cycling or walking. Basically we borrow bicycles from a town rental-shop. We prepare three bicycles by ourselves for a family. 
Basic fee for a day trip for a couple is ¥20,000 and for others are negotiable.
The fee include tax and the guide's travel cost between his/her home and the site of the assignment.
All the expenses incurred during guide including admission fees, bicycles rental fee and travel costs will be borne by the client.  
For example, click the green mane of the site, and you can jump to its page.
        Nikko,  Mashiko,  Ashikaga,  Utsunomiya,  
Sites below are coming soon.      
       Tochigi,  Cyusonji (Iwate prefecture),  Three famous temples (Yamagata prefecture)
---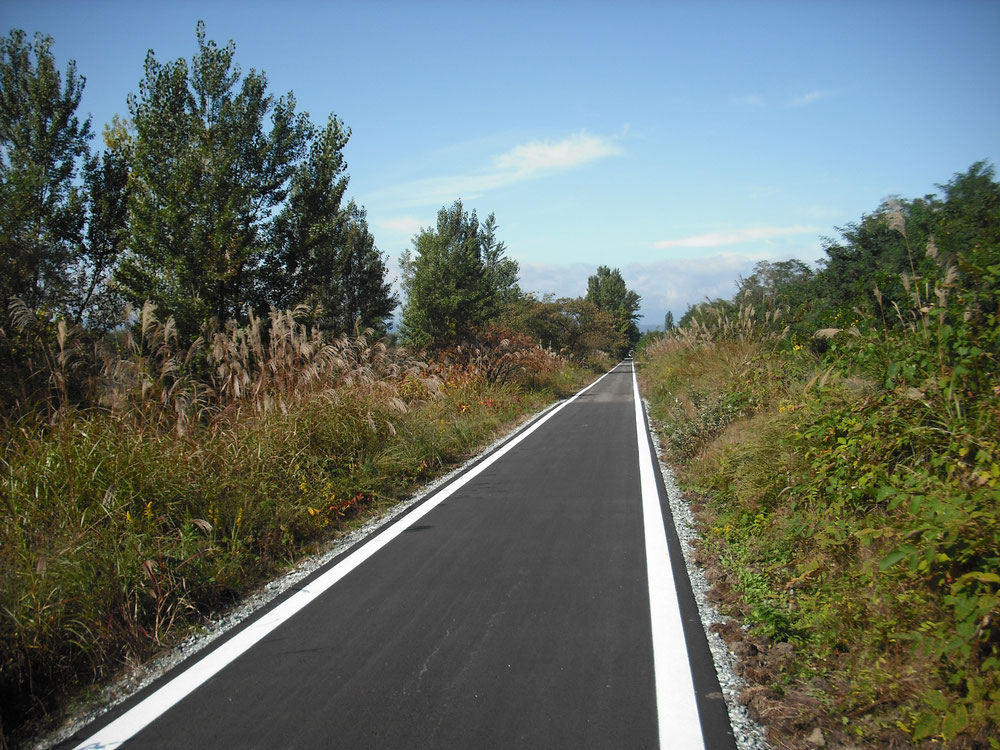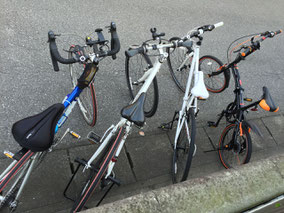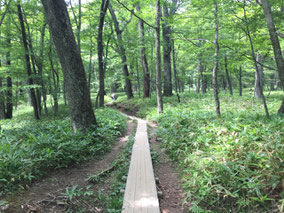 Photo Movie Service  We will take photos for you to make a Photo Movie during a guided tour with you, like this (Click → here). This sample just shows beautiful scenery. But you will show up in the photo movie. After the tour finish, I will send you a file of this kind of photo movie to your email address at no charge. I hope it will be good memory in Japan.
---
First of all I strongly recommend you to purchase "Japan Rail Pass" before you leave your country.
The Information for "Japan Rail Pass" and to purchase it. → Click here. It's very cheap and good for you to travel in Japan.
Then click "Introducing Japan", and "Places I have visited" on the site map above. They are supposed to tell you about Japan. 
---
---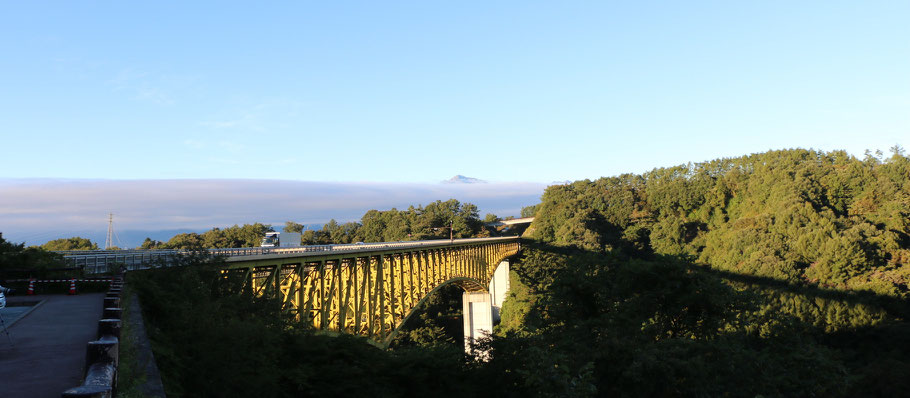 We will make a special tour for you to National Parks, World Heritage sites, big cities, and small villages, mountains and scenic areas where you may like to go to experience Japanese culture, Japanese history, and the Japanese people themselves.
Click pictures, and the slide show will start when you click "▷".
---
     We will introduce you too many places such as World Heritage sites, National Parks of Japan, and places we like to go and where we recommend you, visitors to Japan.
Click here "beautiful Japan", please. A slide show will start shortly and automatically within twenty or thirty seconds.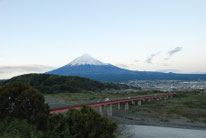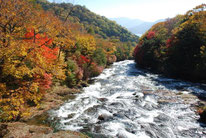 A place you may want to visit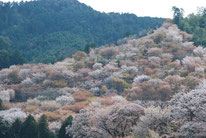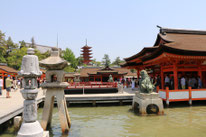 ---
    When we guide you, your group or your family, my wife can join our tour and take care of the ladies without an additional fee.  Please contact us via inquiry on the last page of this homepage. We are happy to help you!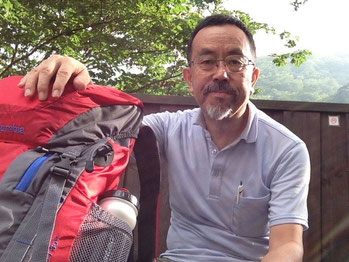 I was born in 1947. I have lived in Canada and the United States for fourteen years as an expatriate employee for an automotive company.  Since I retired, I have enjoyed hiking, bicycle riding, and driving all over Japan. I have visited many National Parks and fifteen World Heritage sites in Japan.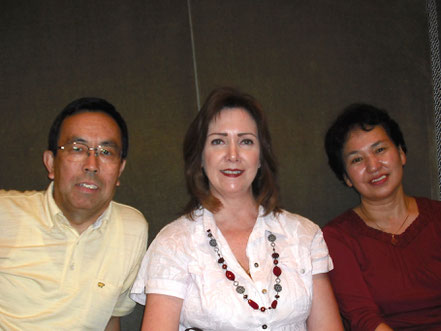 This is my wife and an American friend of ours who we guided around Tokyo. We introduce our former English teacher for my daughters to Ginza, Asakusa Sensoji Temple, and Kappa-bashi shopping market and we enjoyed a special family dinner at Asahi Beer Brewery Restaurant. 
Click pictures, and the slide show will start when you click "▷".

---